Covid vaccinations will begin next week, says Boris Johnson
Mass immunisation against coronavirus will begin next week, UK prime minister Boris Johnson announced on Wednesday as he moved to defuse a diplomatic row over claims that Brexit was responsible for the fast-track approval of the Pfizer/BioNTech vaccine.
The prime minister said hopes of normal life returning in the spring had given way to "sure and certain knowledge that we will succeed" after Britain became the first country in the western world to approve a Covid vaccine:
US suffers highest daily deaths since April
The United States has recorded 2,957 coronavirus deaths in 24 hours, according to Johns Hopkins University, which is its worst toll since 15 April and its second-worst toll of the pandemic so far.
15 April saw record deaths just shy of this week's figure, at 2,607 dead in one day.
By global standards South Korea's figure remains extremely low but the rise has alarmed authorities, who have tightened social distancing measures.
The exam itself is a particular concern, with nearly 500,000 pupils gathering in test centres across the country.
Plastic see-through dividers have been set up on each desk and students are required to wear facemasks throughout the test.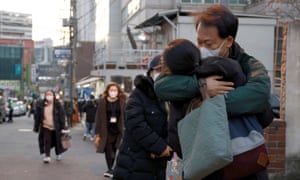 Students will be checked on arrival and those showing temperatures of 37.5 C or higher – or other coronavirus symptoms – will have to take the test in a separate designated area.
All were advised to refrain from gathering and talking during breaks, with exam rooms to be ventilated after each session.
The exam itself was delayed for two weeks due to the earlier disruptions to teaching, and all high schools across the country have returned to online classes for a week to try to prevent school clusters.
South Korea falls into hush mode on Thursday as hundreds of thousands of students sit the high-stakes national university entrance exam, with the added tension of strict anti-coronavirus measures, AFP reports.
Success in the day-long test – which teenagers spend years preparing for – can mean a place in one of the elite colleges seen as key to future careers, incomes, and even marriage prospects.
Adding to the pressure is the coronavirus epidemic, which both delayed and disrupted the school year in the South, forcing all classes online for a time.
The country brought its outbreak broadly under control with its "trace, test and treat" approach, but in recent weeks has seen new infections jump from around 100 a day to more than 500.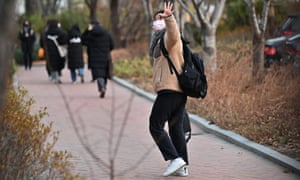 Read More: Coronavirus live news: US sees highest daily deaths since April; French